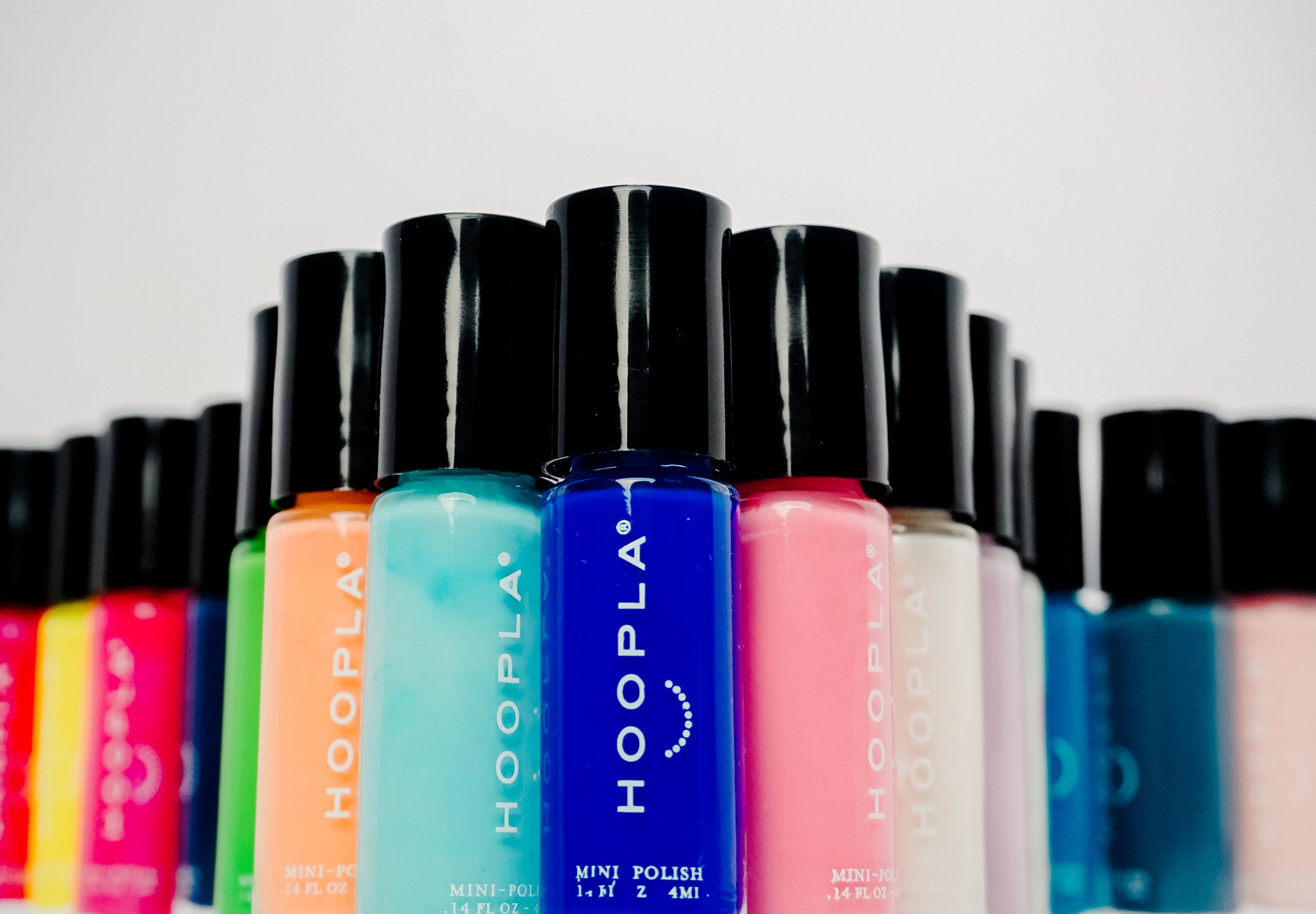 We are on a M+MISSION!  
We are the co-founders of HOOPLA®, Megan + Molly – more affectionately known as M+M! And, we are on a M+MISSION! With that in mind, we believe in three things in all we do: Purpose, Products, and People!
M+M
OUR PURPOSE:
Taking care of oneself should be an enjoyable experience that leaves you feeling clean and empowered. We have developed a fresh perspective on hand + foot care at HOOPLA with the purpose of turning regular maintenance into a delight. We roll-up our sleeves to research, collaborate and develop the best options for you, so you can simply restore and enjoy.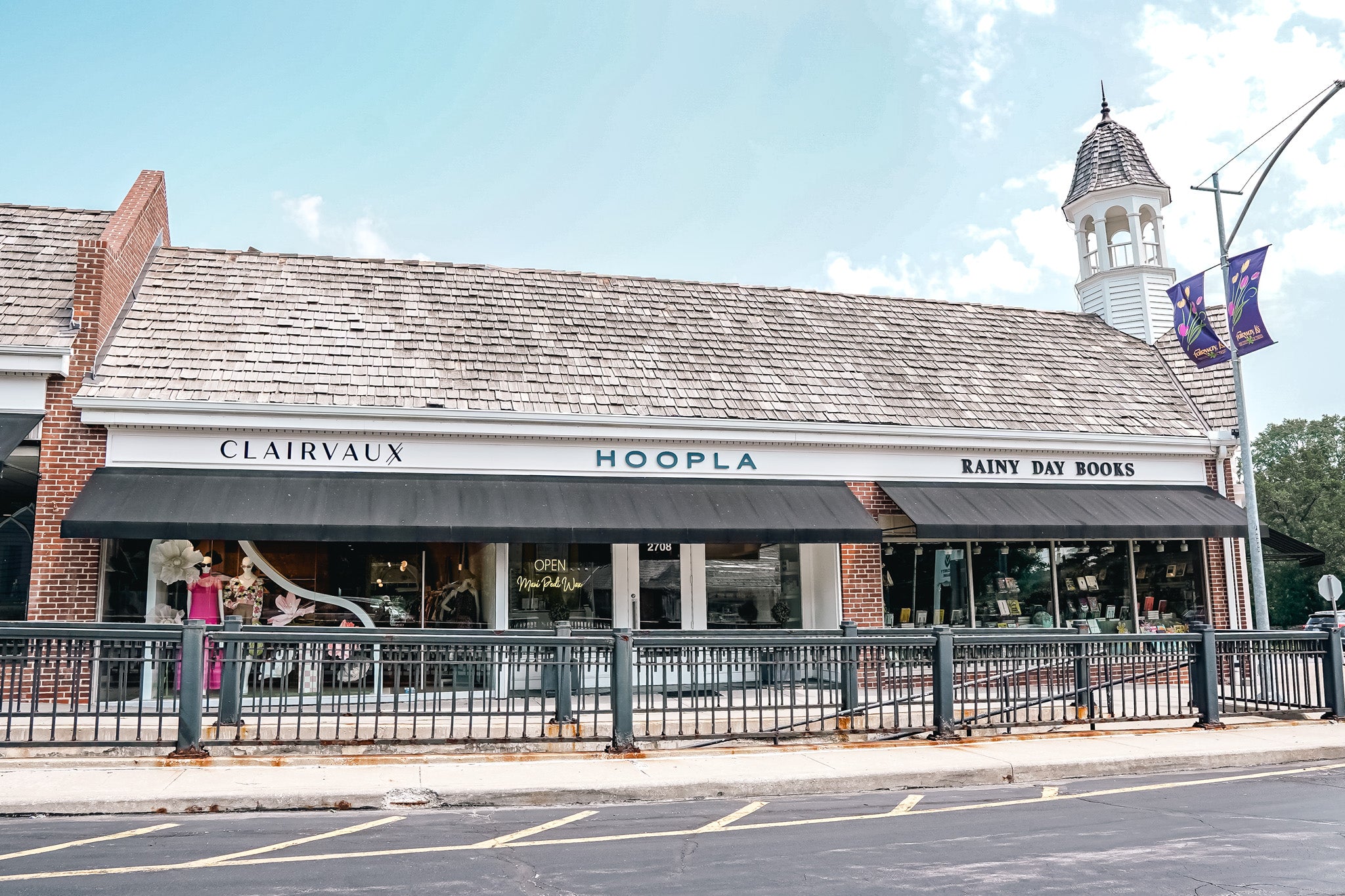 OUR PRODUCTS:
Thoughtfulness is what backs every HOOPLA product because we care deeply about cleanliness, hygiene, and the environment. And, we are committed to providing products and services that can be enjoyed with confidence and peace of mind. Nobody should have to worry about dangerous chemicals! That's why bodies love our products! We ensure the best quality, fun packaging and the added reassurance of being made in the USA - not to mention being peta-certified (cruelty-free and vegan).

OUR PEOPLE:
Our people! We truly love our HOOPLA customers and team members! From our youngest fans who swoon over the pastel polishes, to our loyal and sophisticated clients who love exceptional products and services, we are here for you! Our team of hand + foot care experts strive to provide the absolute best products and services for all.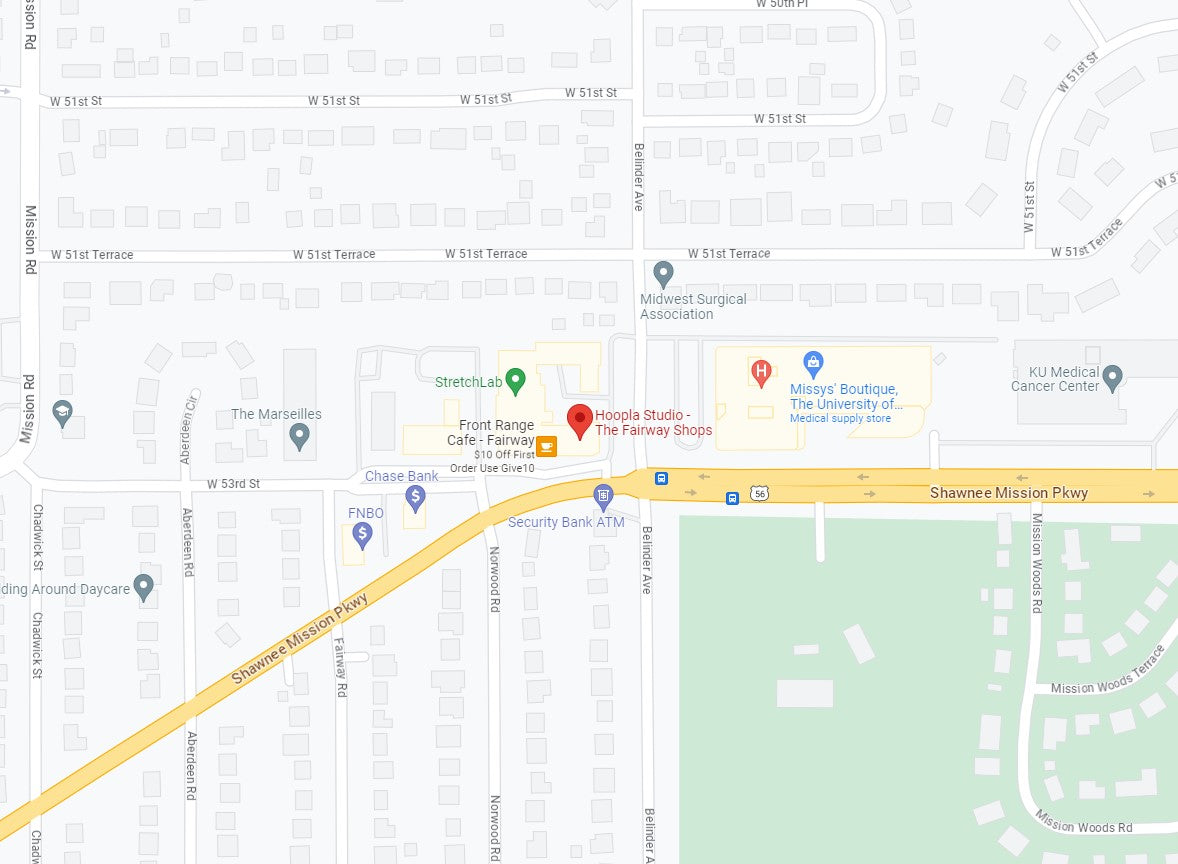 Our Studio:
2708 W. 53rd St
Fairway, KS 66205
913-777-5959
Mon: 9am - 6pm
Tues: 9am - 6pm
Wed - Fri: 9am - 7pm
Sat: 9am - 6pm
Sun: Closed