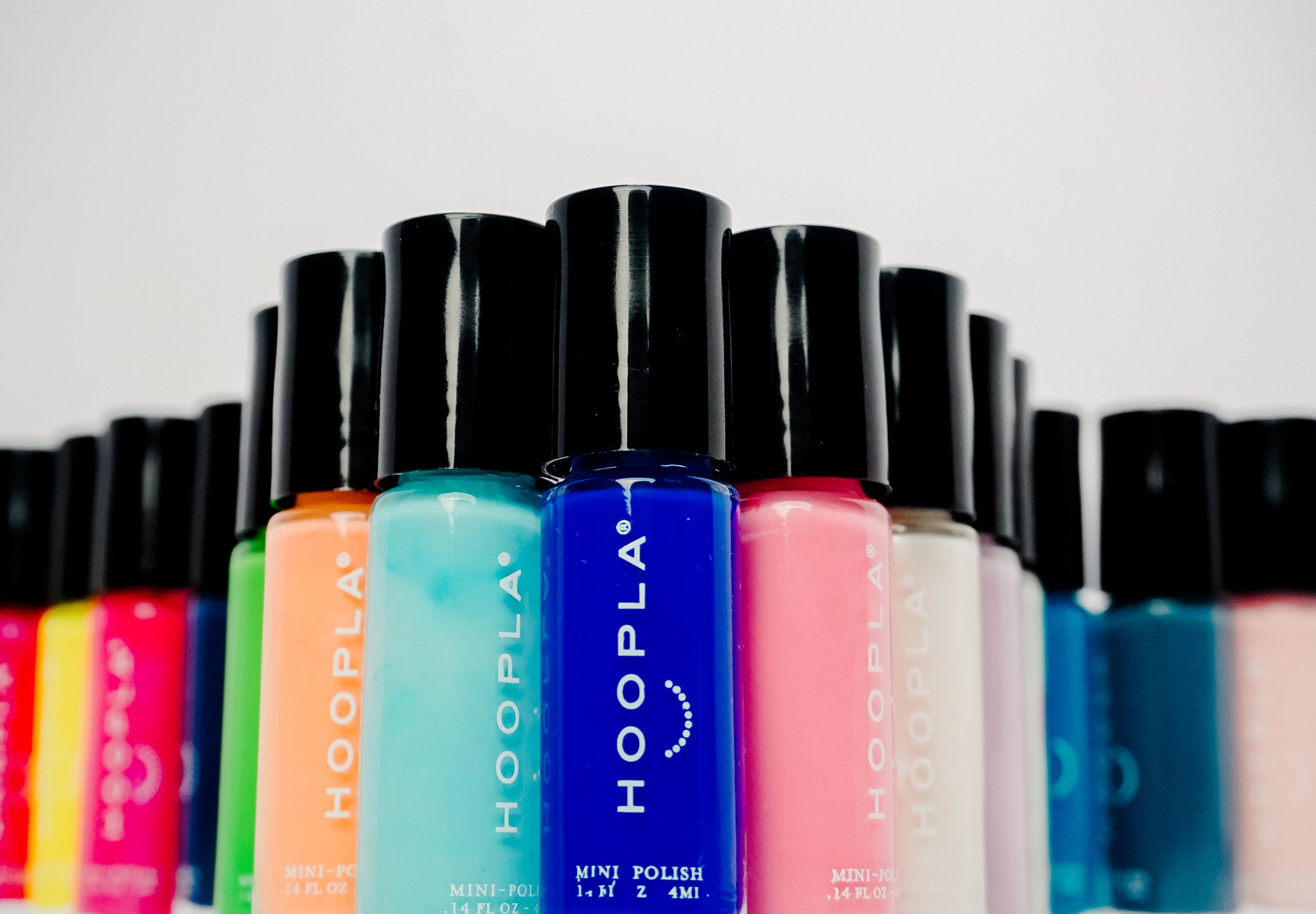 M+M pride themselves on making products they want to use, and they have super high standards!  So HOOPLA makes, sells and uses only the best products that will enhance you, and not only that, they won't harm your hands, feet, nails, skin, or the environment.  HOOPLA®  Pocket Polish was designed to protect you, protect our environment, and prevent waste while providing a luxury nail experience!  Pocket Polish comes in an array of shades, is long-lasting, gorgeous, and Peta certified (cruelty-free and vegan) – and as implied by the name – it's also the perfect size to pop in your pocket for touch-ups, travel, and on the go!  
All HOOPLA® polish products are Made in the USA and are 10+Free, meaning they do not contain dangerous chemicals found in other brands. You're welcome.
Check out our line of products here.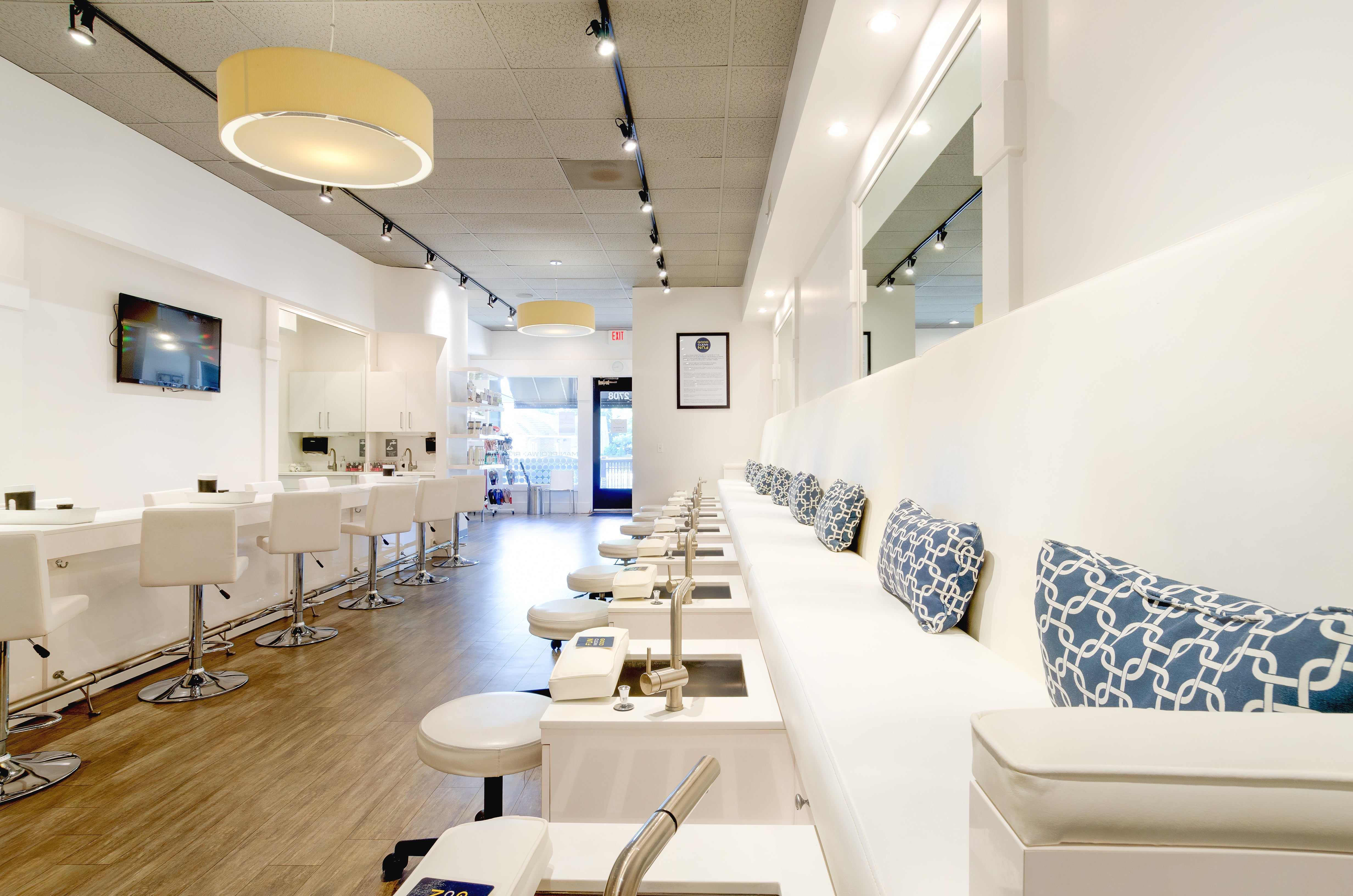 Good Clean Fun is at the forefront of our mission. HOOPLA isn't ok just being clean-ish, we are ultra-hygienic.  Whether you are in our studio or using one of our many HOOPLA products, we strive to exceed local and state regulations to protect you and the environment.
Our studio cleans, sanitizes, and sterilizes each station after every service with hospital-grade, non-toxic cleaners. We sterilize all non-disposable instruments after each use with an autoclave, and we don't have whirlpool jets that trap dangerous bacteria!​
We believe using safe, clean products is important for everyone.  That's why HOOPLA products are 10+Free.  What does that mean?  Our products do not contain harsh chemicals found in other brands.  They contain proven ingredients and never contain parabens or sulfates.  They are also made here in the USA, so we have better quality control to ensure our HOOPLA products meet our high standards – and yours.
We are very proud to be Peta certified as cruelty-free and vegan!  Our products are NEVER tested on animals – EVER!  Why vegan? What does that have to do with beauty products?  Did you know that many cosmetic products include animal-derived ingredients?  Vegan products are better for you, especially if you're someone with sensitive or condition-prone skin. 
Now that's GOOD CLEAN FUN!