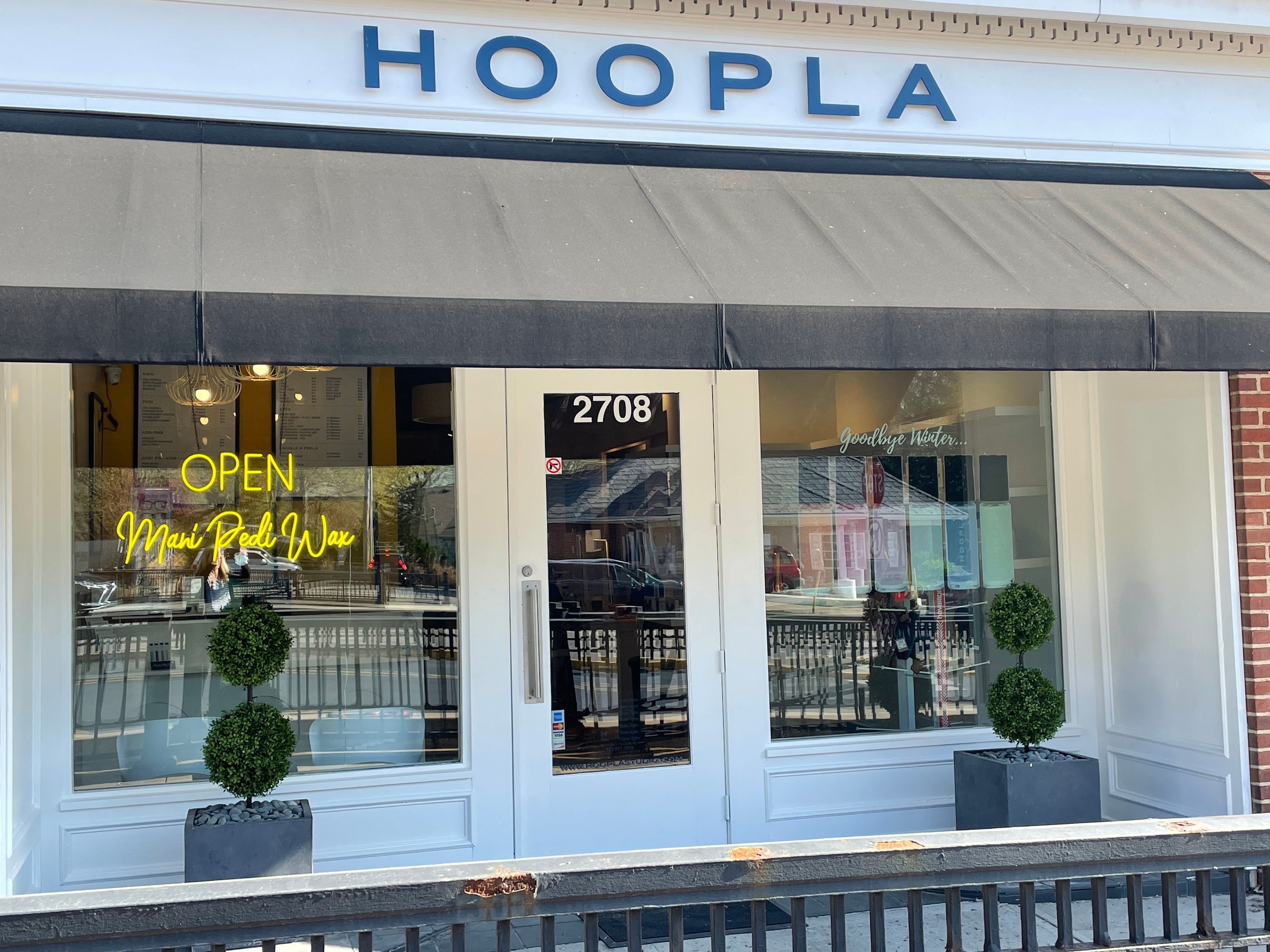 The HOOPLA team is made up of extremely talented members who are dedicated to their craft.  Whether they have been doing nails for one year or ten years, every member is trained, educated, and licensed.  We believe in one team, one HOOPLA!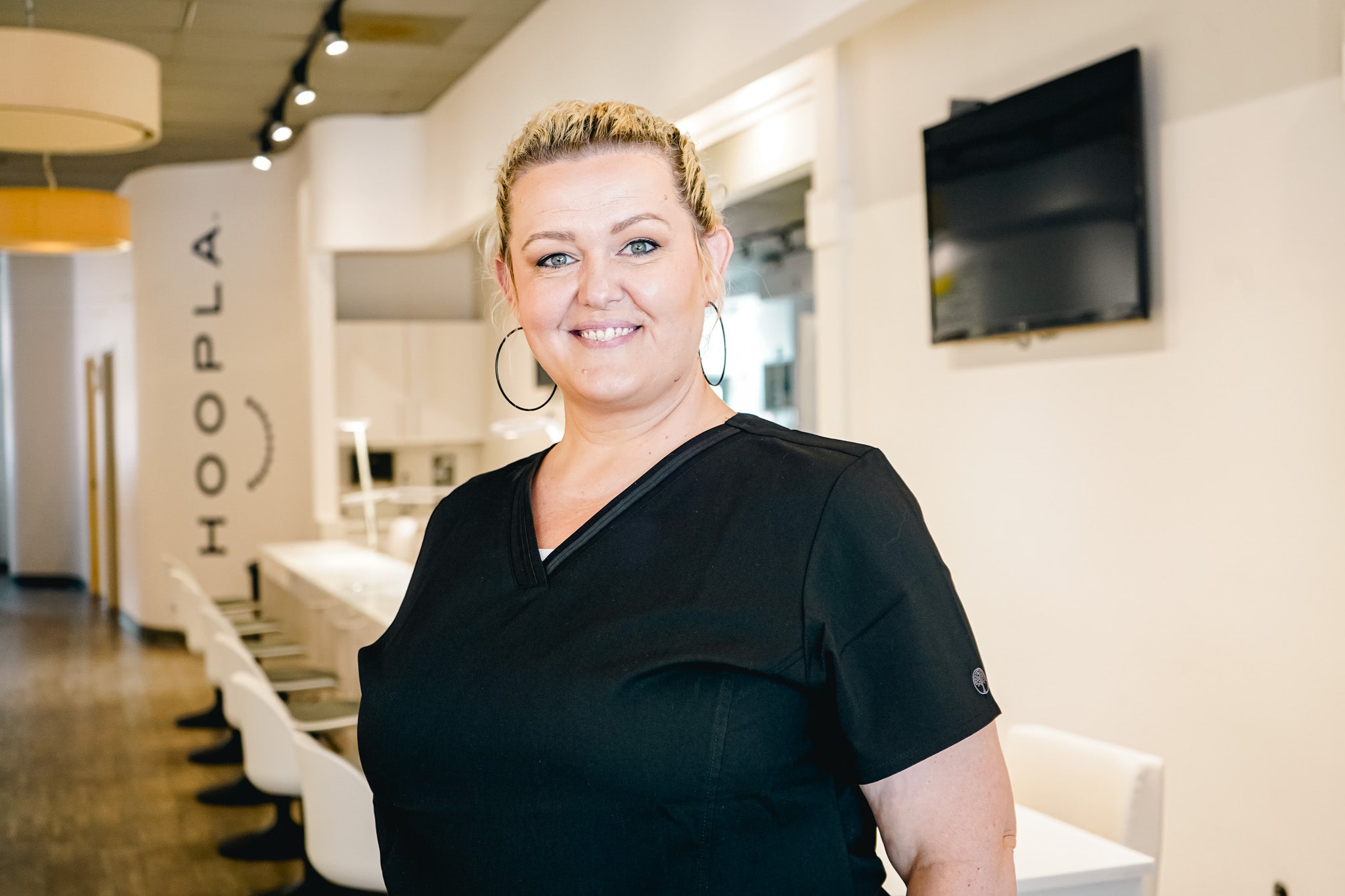 "I love HOOPLA because it allows me to be the best me.  I have the support of my staff to ensure things run smoothly day in and day out, and I love my clients!"  
Bobbie, Studio Manager & Head Esthetician, 10-year Team Member
"I love HOOPLA because I feel valued and respected every day.  The kindness of our team and our clientele, who I adore, is invigorating!"
Sarahi, Nail Technician, 8-year Team Member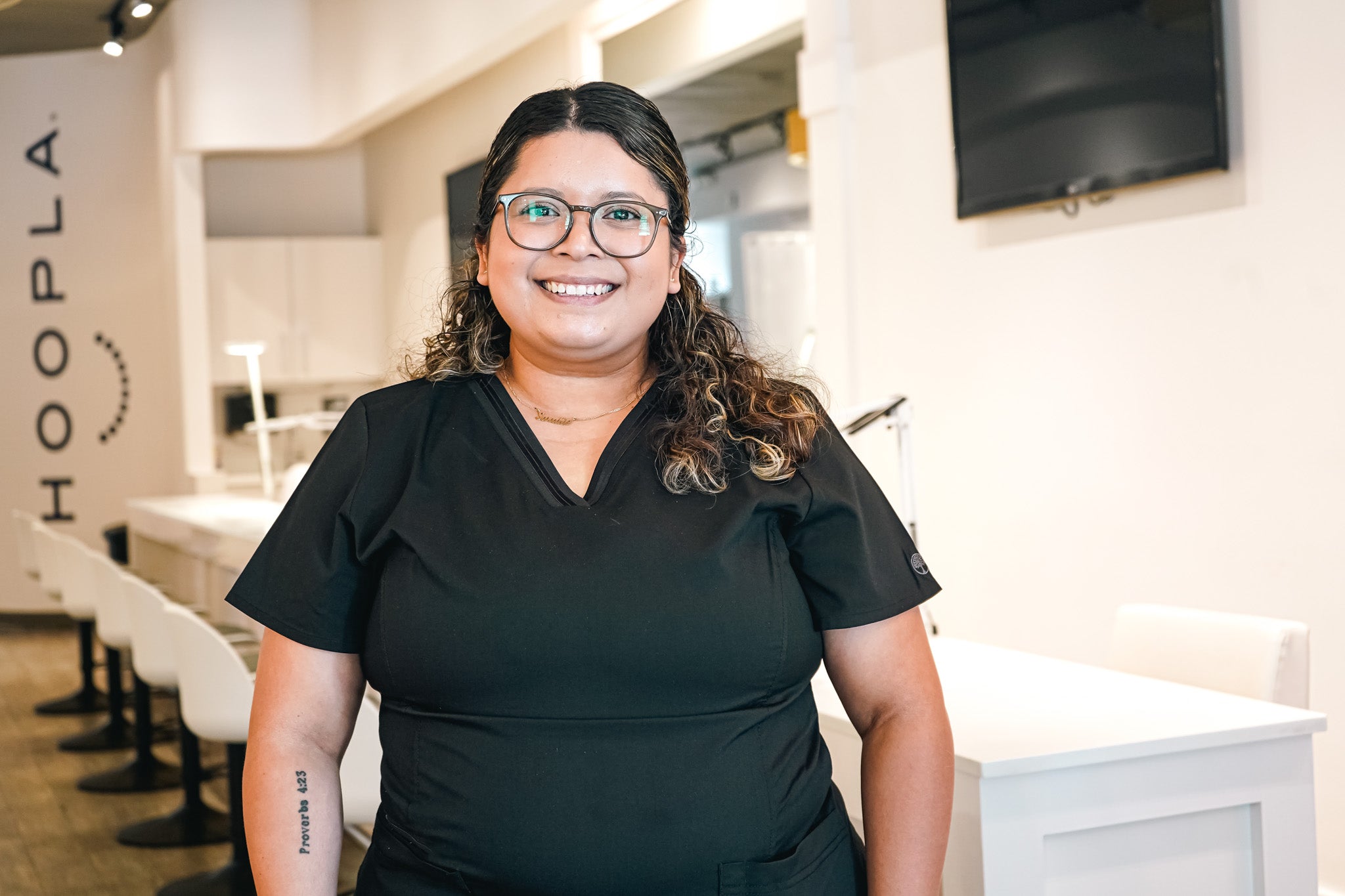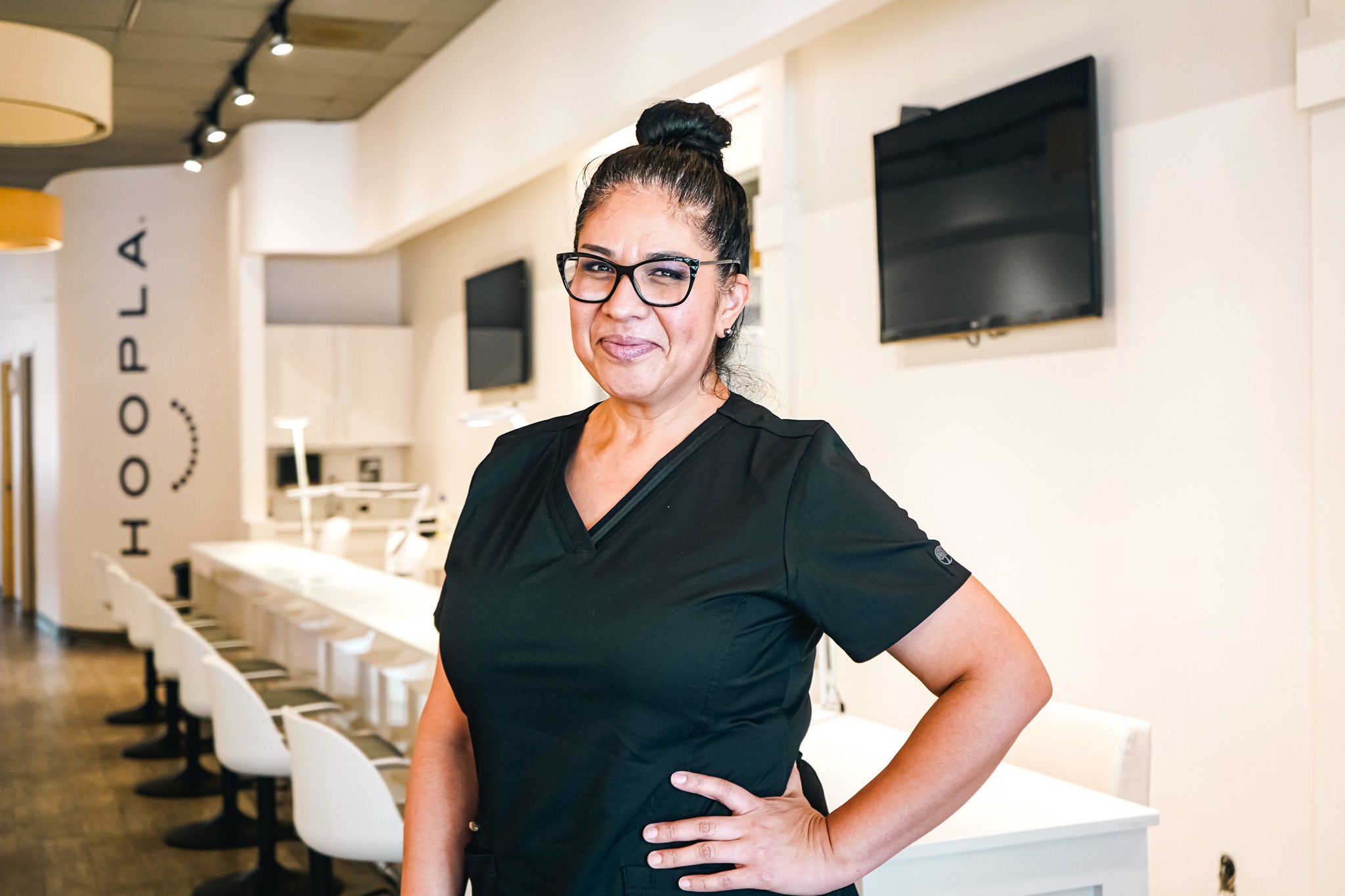 "I love using HOOPLA products with my clients and for myself because they are 10FREE, and we have so many fun colors."
Aurora, Nail Technician, 7-year Team Member
Are you ready to be a part of something special?  We are currently hiring Part and Full-time Nail Technicians for our studio.  You will work in a safe, clean, and fun environment with respectful co-workers.  HOOPLA provides on-site training and all necessary supplies, so you just get to show up!  Responsibilities include natural nail care (manicures and pedicures) and gel services, along with providing top-notch customer service and bringing great energy to your work.  If you're interested, please complete this application. Join the HOOPLA Team today!