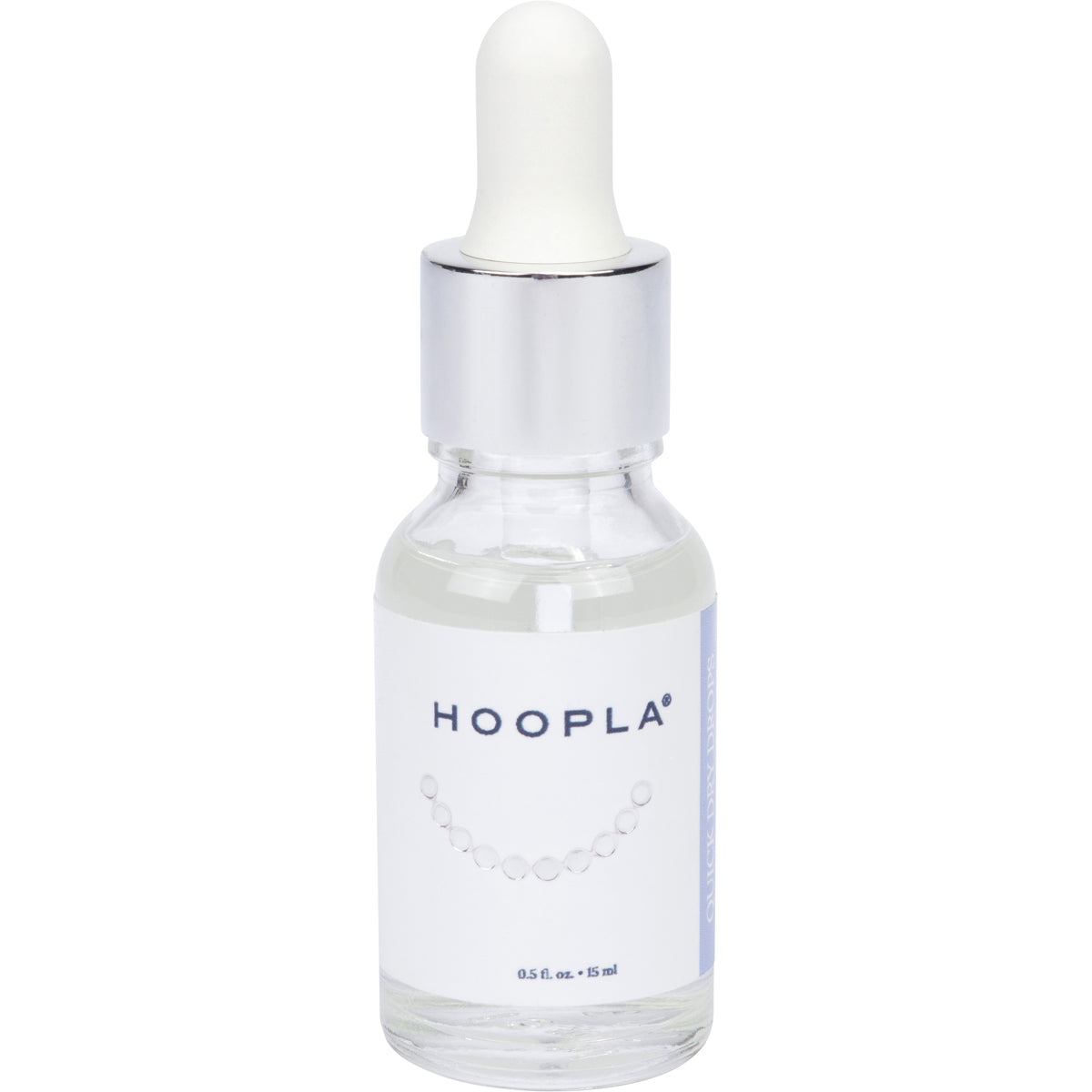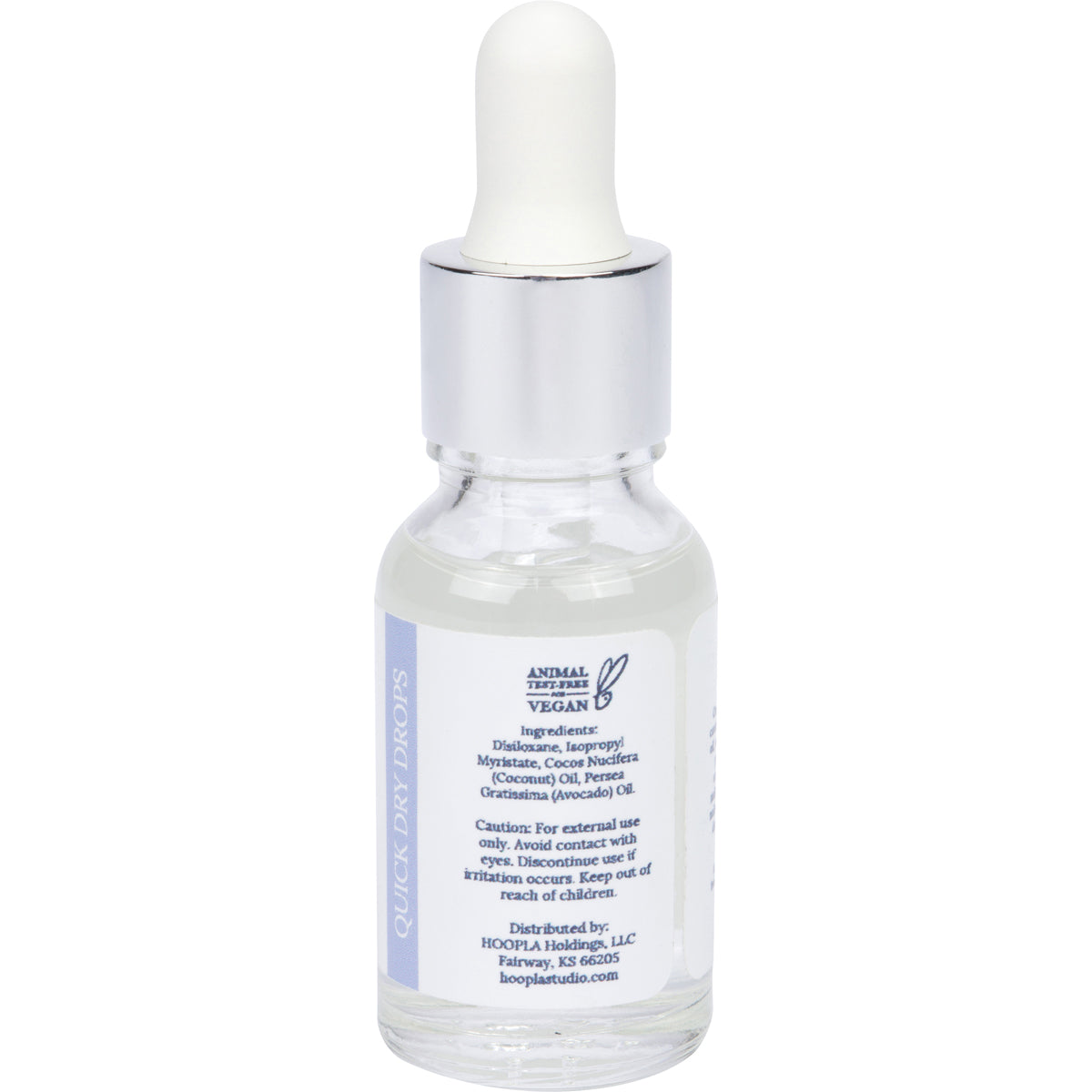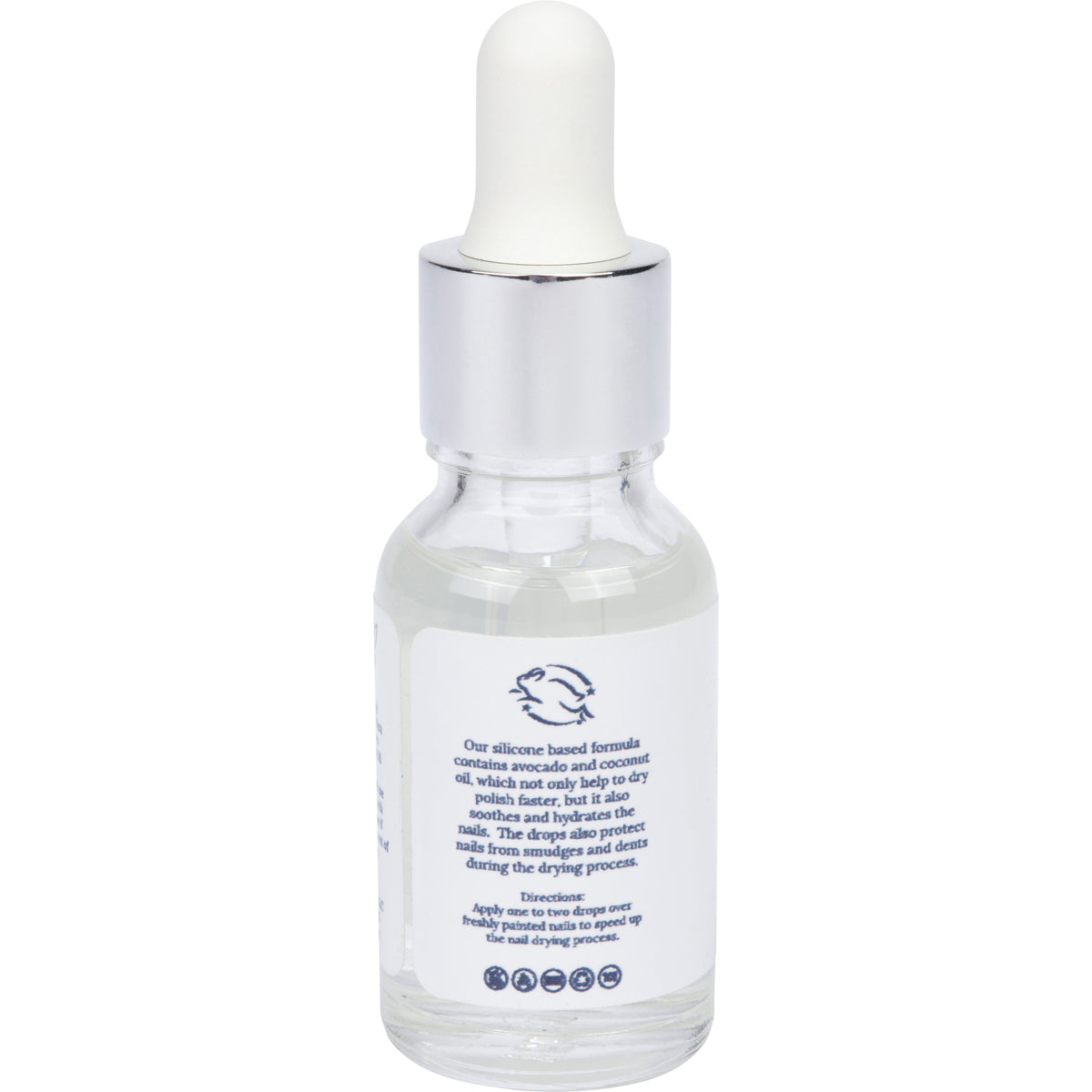 HOOPLA® Quick Dry Drops are silicone based, contain avocado and coconut oil, which not only help polish dry faster, but also soothe and hydrate the nails.  The drops also protect nails from smudges and dents during the drying process.  
HOOPLA® Quick Dry Drops are 10Free, made in the USA, Peta certified (vegan & cruelty free) and child friendly.
Disiloxane, Isopropyl Myristate, Cocos Nucifera (Coconut) Oil, Persea Gratissima (Avocado) Oil
HOOPLA® products are free of formaldehyde, toluene, dibutyl phthalate, formaldehyde resin, phthalates, camphor, parabens, xylene, fragrances, animal ingredients. 
Apply one to two drops over freshly painted nails to speed up the nail drying process.